Hello,
I apologize for the delay in postings lately. We're ramping up to have the baby in September. We had a 3D ultrasound last weekend. Man, let me tell you computer technology drives some really cool initiatives.
Check it out...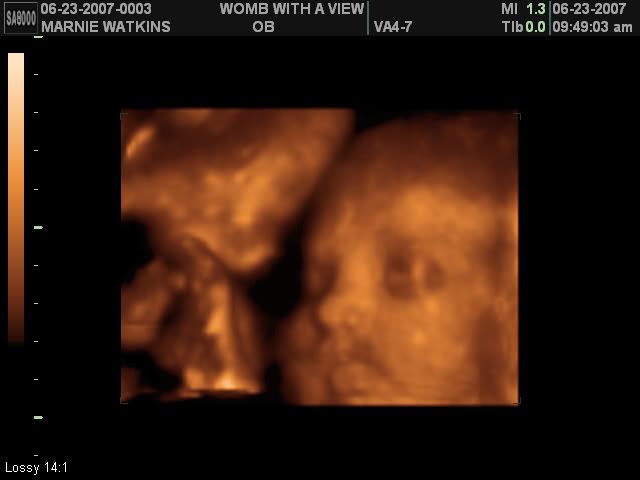 ~ This post will not be about the iPhone ~
I am getting a little tired of all of the hoopla concerning Apple's latest money maker. It's another smartphone, perhaps a Mac for your pocket, but get on with it already!
At work we have taken on a little project to test-deploy Windows Vista to our new lab computers. Now, I have to actually care about Vista. At least that is how a colleague described it to me. For now Vista has been the new version of the arid platform known as Windows. Since August, I have been running Vista Home Premium on a personal machine along with Office 2007. My take is that Vista is "alright", but still pales in comparison to Mac OS X or Ubuntu.
My linux suggestions do not get the traction I wish they would get at work. Besides, my clientel is so imbued into Microsoft document formats that to move to anything else is just not an option. How nice it would be though...
Vista is tighter than XP, that is for sure. The new machines we ordered should have enough horsepower to handle the normal operation of Vista and it's "Aero" interface. These computers will be the first of their type joined to the University's Active Directory domain. They play nice with the other computers, they appear in the WSUS server's management console, and allow for authentication by the University's kerberos servers.
We are off to a good start...